Shareholder Update – Q4 2022 (English)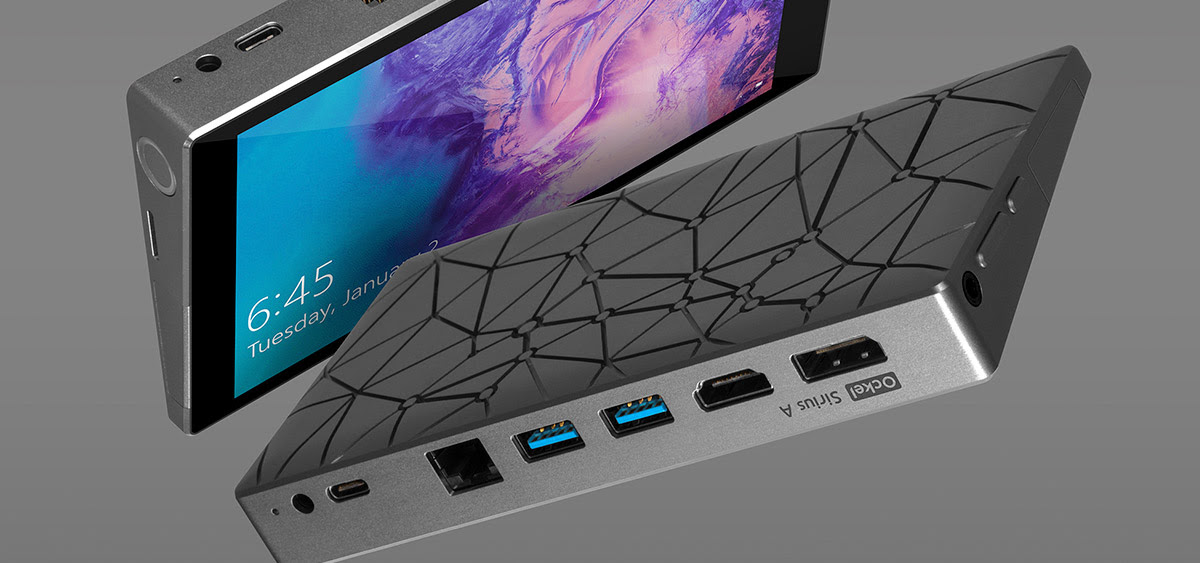 OCKEL

 INNOVATIONS

Ockel Sirius A inspired many, from actual copycats and unfortunately even scam artists, to true design innovations, and great substitute product solutions from respected manufacturers. Ockel Sirius A won many renowned awards upon its introduction, such as the German Good Design Award, CES Innovation Award, and a Red dot Design Award.

The 

Ockel

 Computers Story
The Ockel Sirius A caused quite a stir in a traditional industry. The introduction of our solution lead to several new pocketable computer innovations. Ockel Sirius A was certainly the most beautiful and radical of the bunch. It was also one very complex built. A successful attempt to bridge two worlds ( a mobile and a desktop world), in a completely different way.
X86-built, and pocketable, with all its IO interfaces and there with use cases, even today is still groundbreaking. Financially, however, it was not the most successful. We aren't shy about reality. While still of big interest today, scaling as we anticipated originally, proved hard. With all its hundreds of individual parts, the supply chain proved to be complex for Ockel Sirius A. Chipset shortages, Covid, restrictions placed upon us by the Chinese government, the complex way of production, and the small scale of operation were further limiting factors.
Ultimately restraints in resources, particularly funds, lead to growing concerns about our progression, rather than a scaled activity with a successor for Ockel Sirius A.
It's never been about a lack of a vision of the future. Yes; At Ockel we know exactly what the future would look like and works.  The next-gen Ockel PC (TBA) will have ample opportunity to show you we still know what the future of computing looks like. But the trade-off is that it comes at a huge amount of risk and would require a large capital investment. That's why the next Ockel PC moonshot is (only) temporarily halted. We will keep supporting all Ockel computers developed for the long run, but for the short term, unfortunately, we can't bring the next generation to life.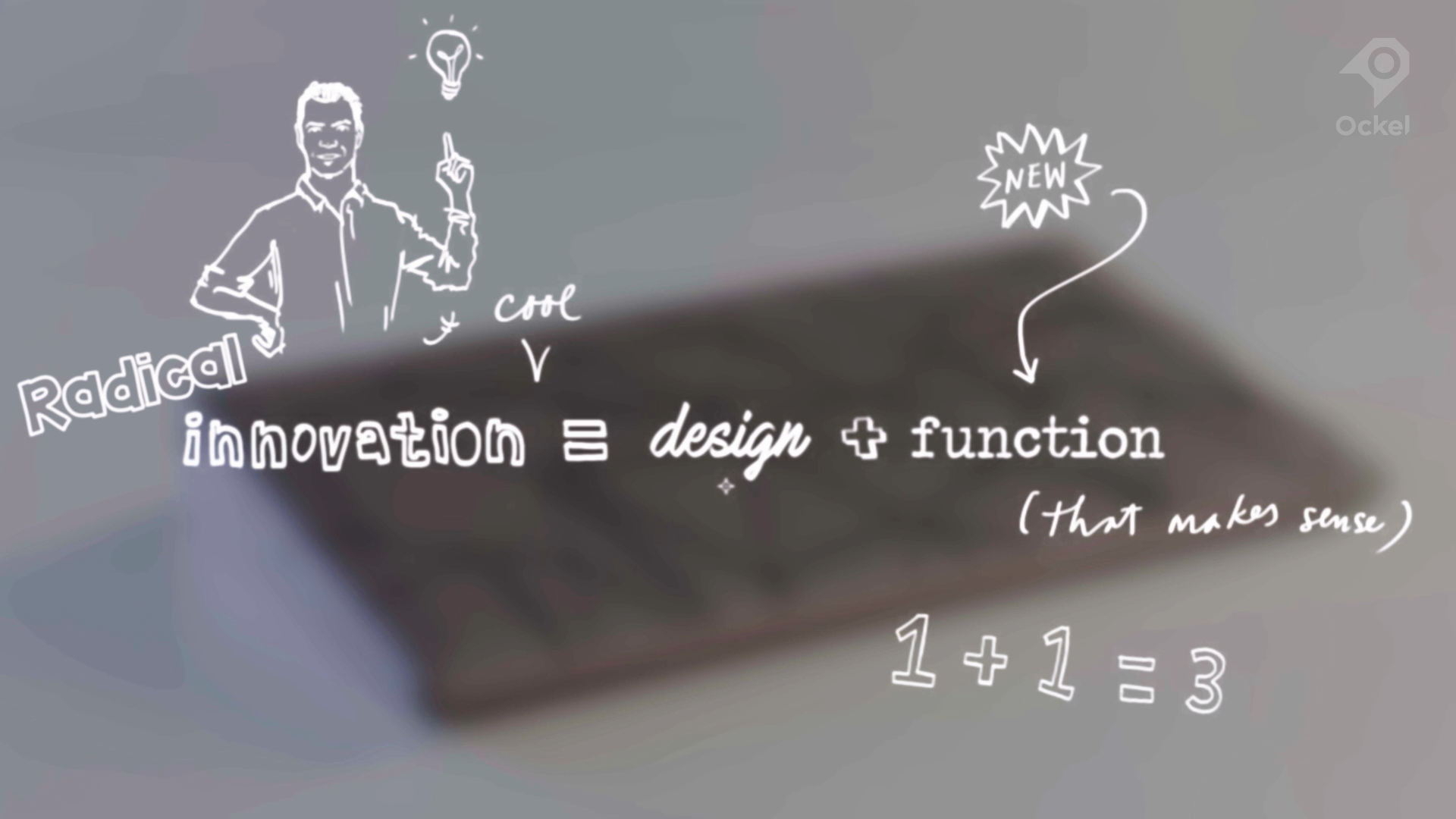 Ockel in his truest sense
Today, however, we announce going back to our core. Ockel was always about radical innovation. The most true innovation, is inspiring, groundbreaking stuff. Ockel Sirius A was a moonshot itself. True innovation and radical change don't come easy however, or overnight.
New functionality and use cases, in a design form factor that makes (perfect) sense.
Innovation its truest sense. How to do that?
Naturally passion and knowledge, are great and must-have drivers for innovation. Ultimately the answer is simple. Everything starts with (brilliant) people. Ockel will therefore be on the lookout for extraordinary design and engineering talent in 2023, plus we already have an exciting partnership and physical expansion to announce.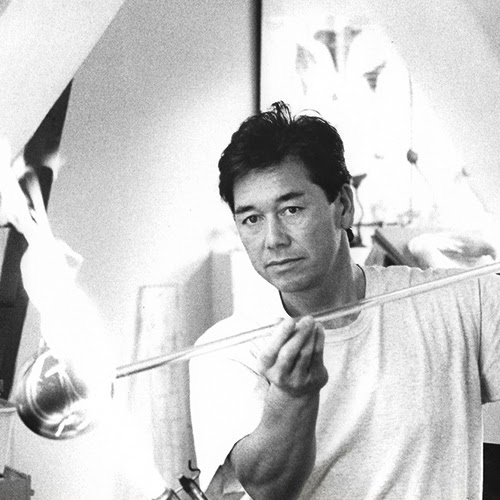 Ming Hou Chen
Ockel is super excited to (again) partner up with Ming Hou Chen(1947) in 2023. Ming's versatile talents include (technical) instrument making and electrical engineering. Ming also is famous for his (glass) art (yumi – Ming Hou Chen (yumiglas.com)).
Ming (Yumi instruments) was always involved in our prototype development before and today we are super excited to announce the official opening of a new R&D location together. Ming will be overseeing the activities at our new R&D lab, to be opened beginning next year.

At the beginning of the new year, we are opening Ockel labs in Nootdorp  (under the smoke of The Hague). We are very excited to open up our own R& D engineering workshop and prototype lab, together with Yumi instruments. Equipment of Yumi instruments will be under shared use and with the supervision of Ming.
The mission of Ockel labs will be to bring forward sustainable, useful, and user-friendly product innovations, leading to the creation of valuable intellectual property for its investors.
Ockel labs is not just doing that for itself alone, but rather we are also opening up to the market.  Ockel labs can be your partner in creating the future!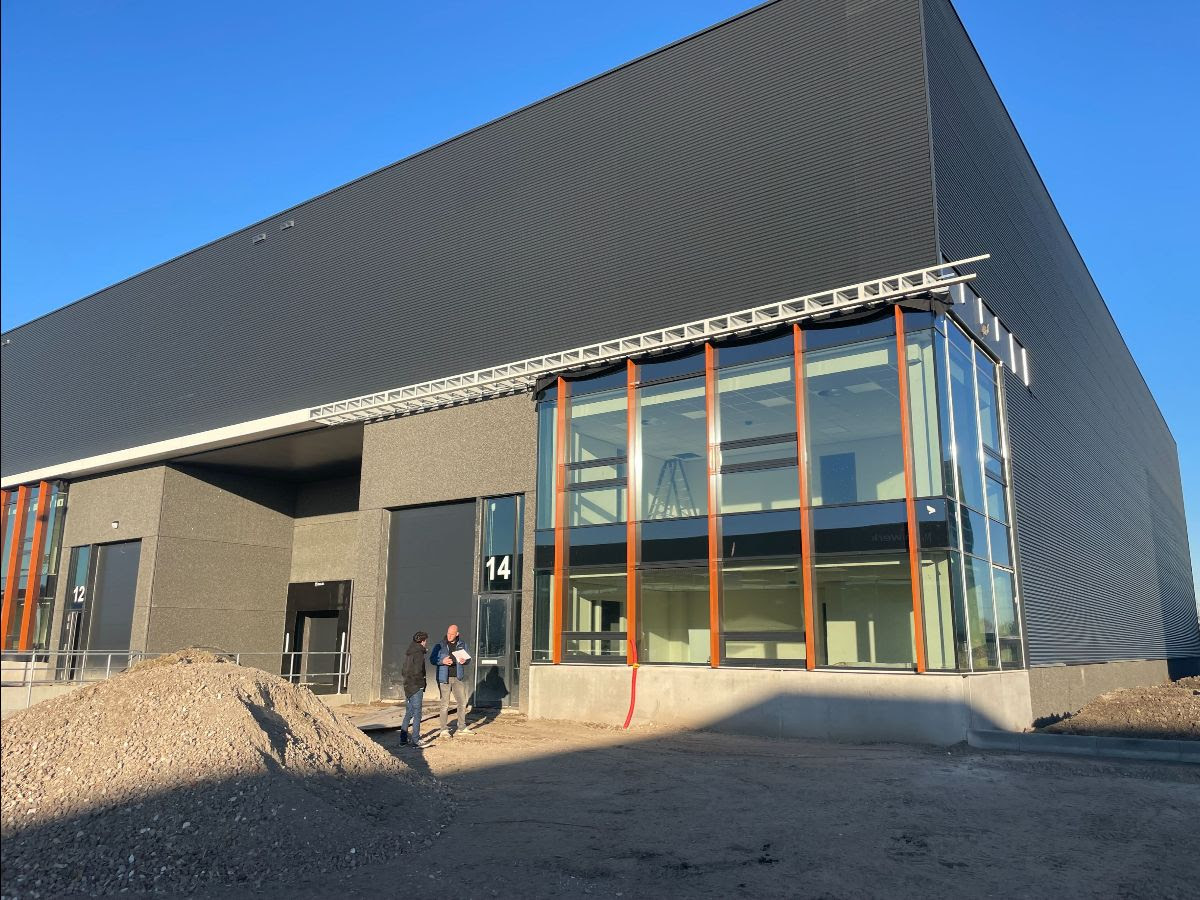 Due to the growth of Avanca International, the other company of Ockel founder Tim Haaksma, we could come to amicable terms for shared use of a great location. Principally used as the main warehouse and distribution location of Avanca International, Ockel has found its development space on the second floor. A mezzanine floor will be built inside the warehouse that will cover over 300m2 of technical equipment and workspace in the Ockel lab.
Starting from the 1st of January 2023, the new location will be opened. Ockel labs will be built after opening. Looking forward, Ockel labs will be further supported with new resources by the parent company TimPort group, as well as that it will share resources with sister company Avanca. Last but not least Ockel labs also serve as a key technology provider and development partner for Avanca International's future products.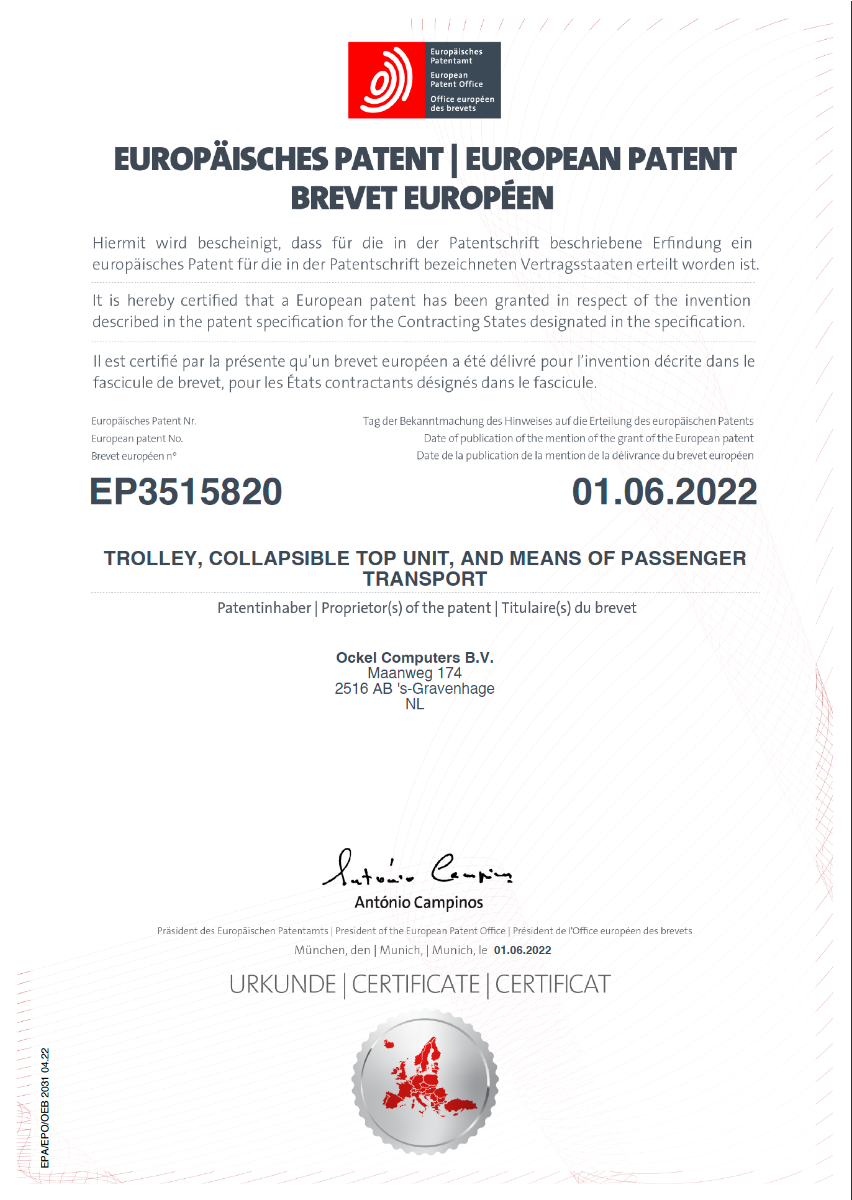 Intellectual property News
Ockel granted a European patent. A first achievement already of Ockel labs.
A conquest to revolutionize the airline and railway catering industry.
Due to the confidential nature, we are limited in what we can share today regarding this product innovation. But one thing is for sure, this industry also phased an upset, when confronted with our ideas and concepts. From the largest plan builders in the world to the top management of many renowned airlines, we were able to demonstrate our prototypes to this very sophisticated audience and the interest we caught was huge.
Together with an undisclosed partner, a leading player in airline catering, we are looking to exploit the value and use of this patent. In the future, we will share more insights, once the market allows for more open communication.
Ockel token migration
Ockel computers and now Ockel labs is also a tokenized company. With innovation in our DNA, we became the first hardware company in the world, to distribute security tokens via blockchain technology, and digital shares in a technical sense.
Ockel ERC20 OKL security token has been getting great feedback but was also misunderstood some of the time. Probably we were well ahead of our time (again), but we couldn't be more proud that we did it nonetheless.
On a technological level,  we were confronted with severe challenges. As a first step in solving these, we moved the tokens to the Fuse network this year. After careful consideration, Ligwith as our technical partner has moved the tokens to the Fuze network to mitigate the most important token issues.
Gas fees and network issues on the Ethereum blockchain led to this decision. The cost is now back to normal for a transaction "only a few cents". The freedom of transaction/ liquidity is however still limited by the AFM (Authority Financial Markets) regulations.
This migration step is one to be seen as one of several. It is unfortunate how the innovative approach that we developed still lacks regulation, but we will try to with it in the best way.
In the new year we will lay out a presentation and approach to establishing a renewed token offering, and we also will explain how we plan to create significantly additional benefits for current Ockel token holders. We are keen to reward our first believers and investors with a future return on investment.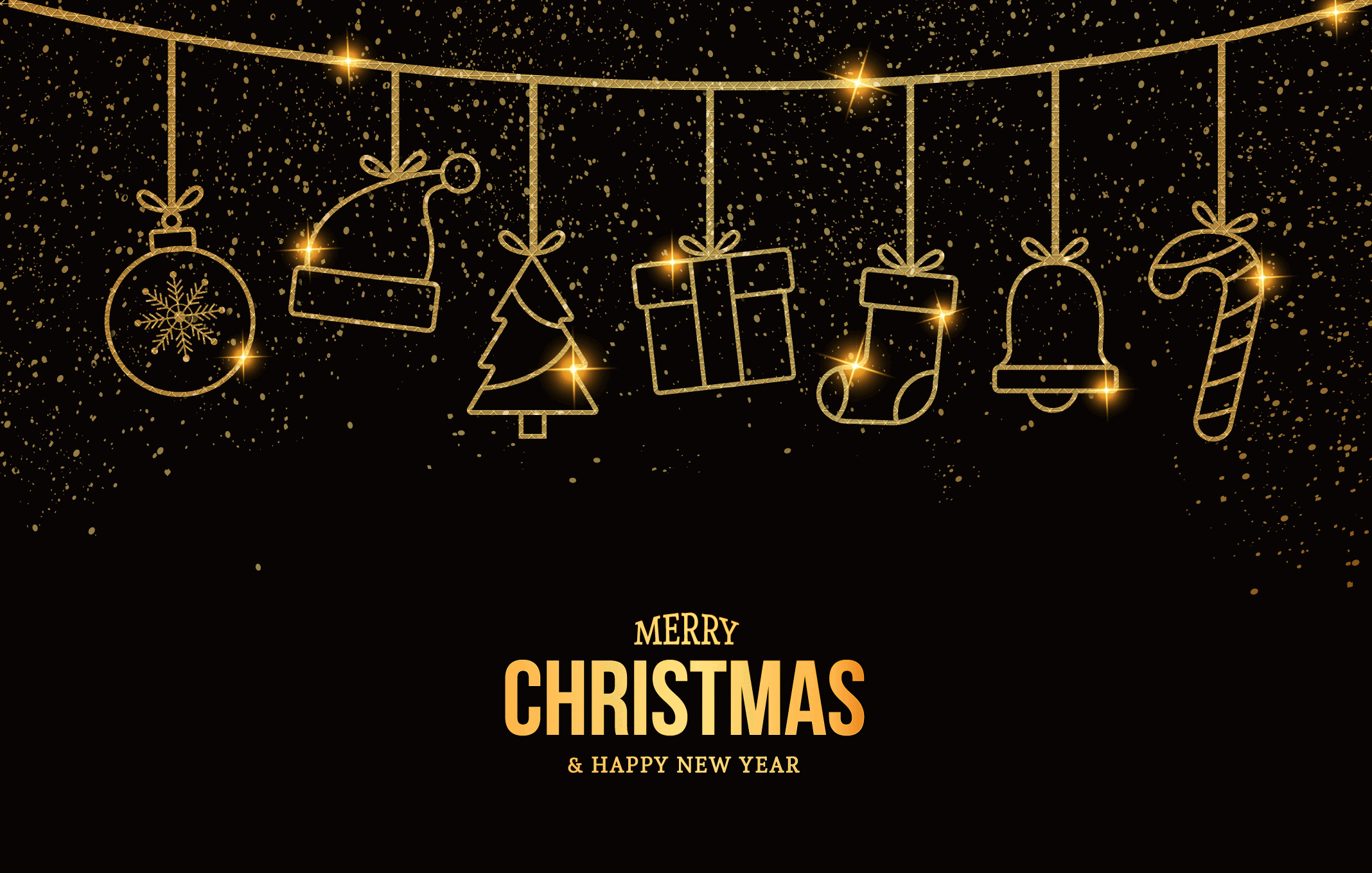 That's it for now. However, last but not least, we want to wish you all a Merry Christmas and a happy new year. We hope that you will we all thrive in the new year  and that it will be a particularly bright one, filled with opportunities.
Keep up with your environment, in a technology paced world, where everything changes fast, a lot of new opportunities arise also. At Ockel we love change, because it stimulates disruption. We are particularly looking forward to new rapid and groundbreaking technologies, such as artificial intelligence and blockchain technology. See you in 2023!